With a new year come new challenges. Especially for Nathan Ellis!
Nathan will be moving up to the HEL British Junior Supersport Championship this year. This series is for riders aged 13-22 years on production-based bikes from 300-500cc.
The series runs for a total of 8 meetings this year. Several of them are run alongside the British Superbikes Championship and there will also be a race alongside the World Superbike Championship at Donington Park in July. See our Events page for more details.
Obviously, a new championship needs a new bike. Nathan will be riding a 2022 Kawasaki Ninja 400 race bike supplied by MSS Performance in Colchester. The bike was used in Supersports races last year, but it is getting a rebuild to the 2023 spec to give Nathan the best chance at great results.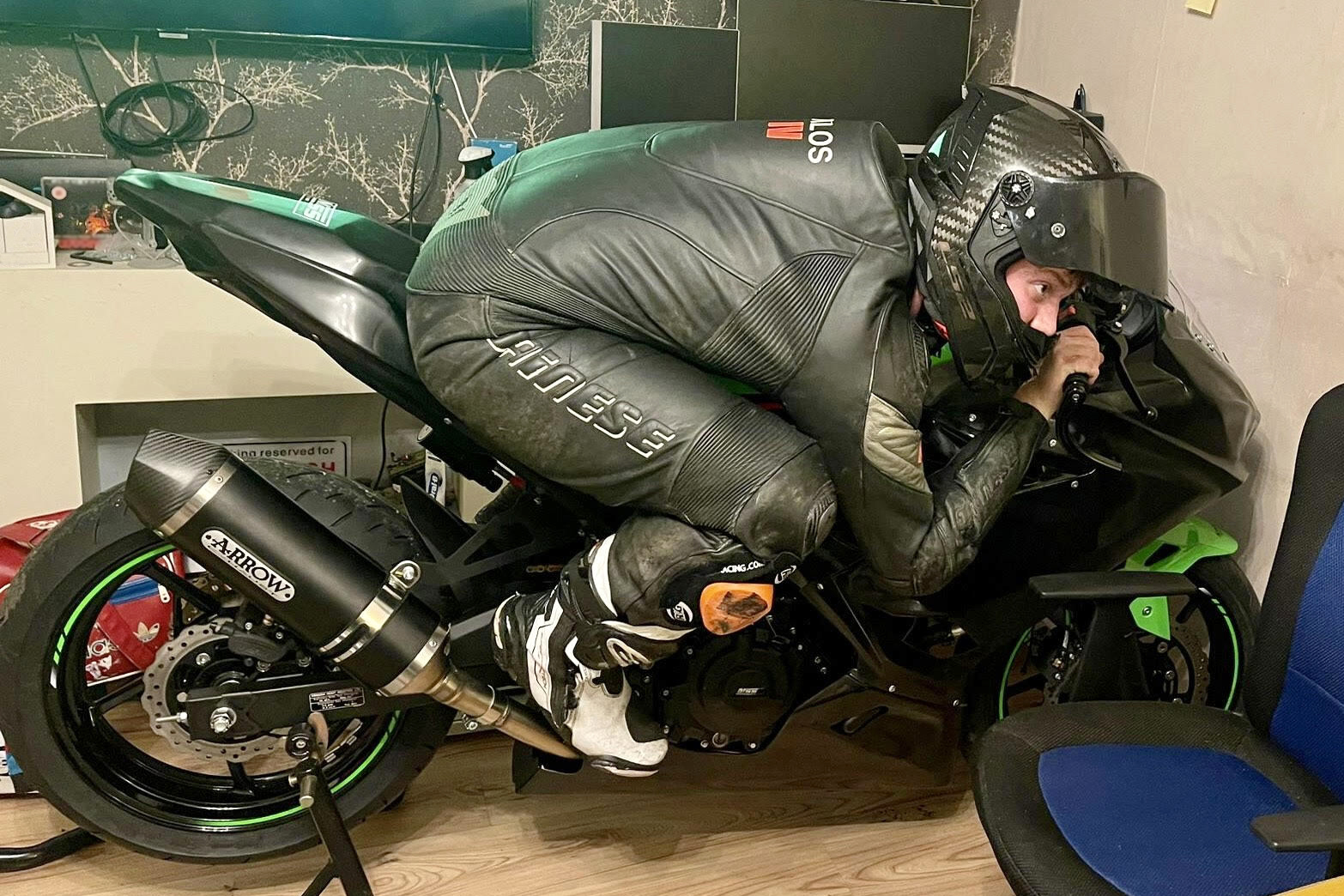 As you can see Nathan is just as keen to get back on the racetrack as the rest of us. There just isn't enough room indoors!