Manx GP Qualifying 2 – 23 August
Yesterday was a washout. The Manx weather closed in and treated us to a deluge lasting most of the day. It finally cleared late afternoon, giving one and all a rather pleasant evening. Too late though for any kind of chicanery.
We spent the day catching up on some sleep, doing a few improvements on Trudie and being royally entertained by my mate Richard Freeman, who has a constant stream of one-liners together with an encyclopedia of rather amusing dirty limericks. It's been painful with laughter at times… Ooh behave!!!!!!!!
Today though has dawned much brighter and reasonably sunny. As there was nothing to do on Trudie, we popped into Douglas to see the sights and meet Claire for a coffee at a well-known coffee emporium. We were also in search of a Go-Pro to film Rik's laps but had no luck. It's looking like Ramsey is gonna be the best bet for that one, but that's in the north of the Island and there was not enough time to get there and back.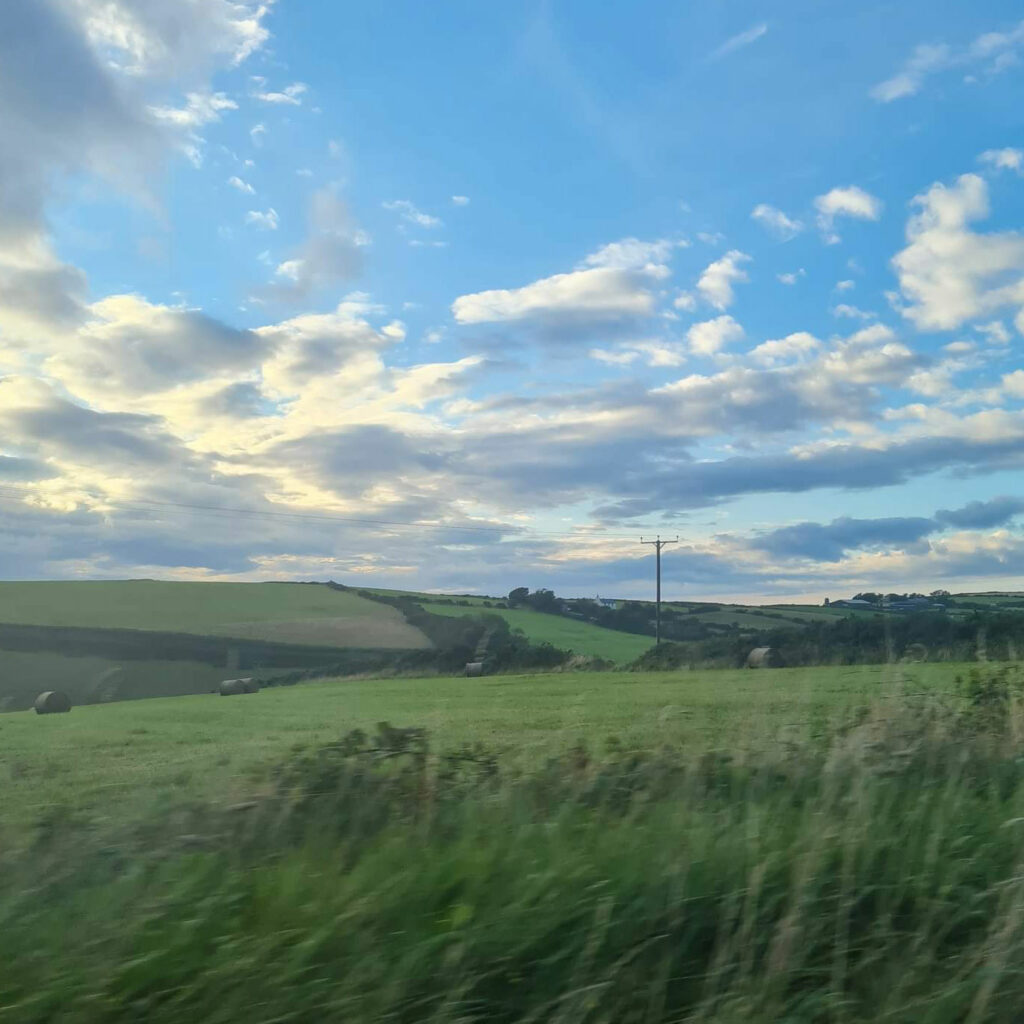 Scrutineering was set for 4.30 and we were back in the paddock at 2 to prepare for that and have a little snooze. Experience has taught me to sleep when you get the chance, as you can never predict events over here. An engine swap through the night is always a possibility. Hopefully not this night!
Again Trudie was straight through scrutineering and left in Parc Fermé for an hour on stands and tyre warmers ready for the off at 6.20 pm. Which, as it turned out, was delayed slightly to 6.30 to reposition marshals. There are some 520 marshals and they all need to be in the correct locations, not an easy job! I should say a huge thank you to them as they're all volunteers and without them, it's not possible to race. Thank you!
Rik got away at 6.43 precisely, for about 8 minutes. The session was then red flagged due to an accident at Rhencullen. Fuel had been spilt all over the road, not good for adhesion. As already reported, the riders have to stop where they are. I don't usually worry unduly about Rik but he would have been close to this judging by the timing of everything.
I kept quiet for the sake of the others and sent them to the Retirement Office to find out if Rik and our mate Lance were ok. They were to the relief of all.
We then had the announcement that the session had been cancelled and the riders would be brought back behind travelling marshals. Rik was back in the awning by 8 ish. We were credited with another lap though, taking us to 4.
Rik gained some feedback about the suspension changes I made. I had now made it too soft on the front, so we're going back to the original setting from Sunday. I thought this would happen as the speeds increased and Rik was more relaxed.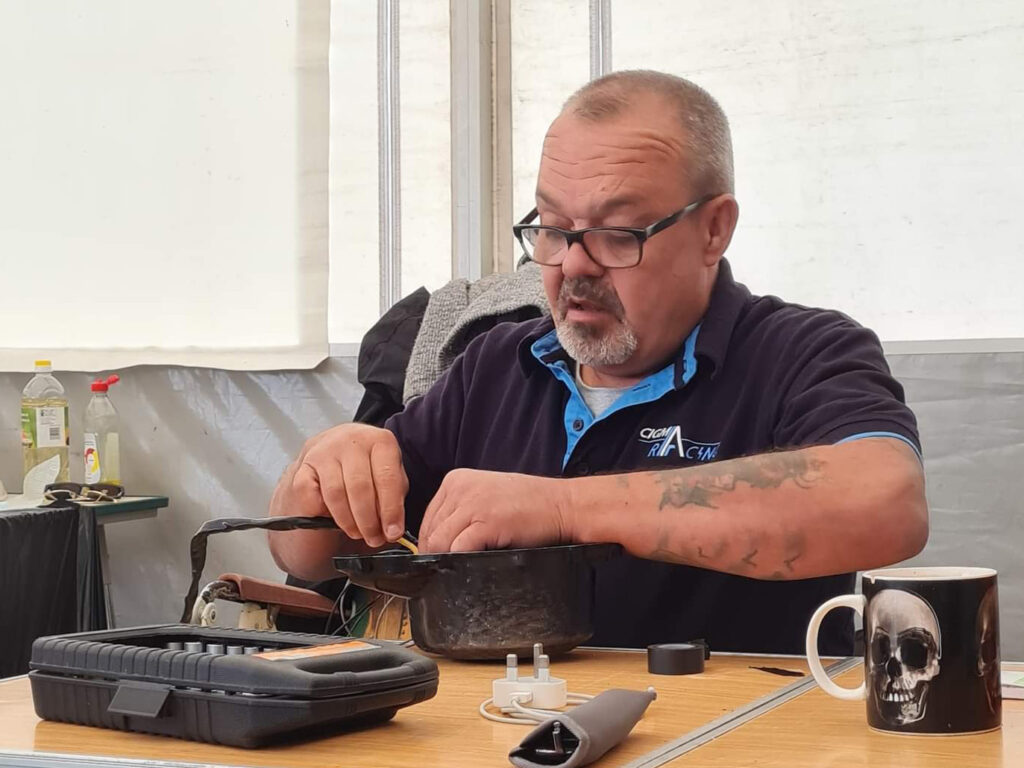 I forgot to mention that we have a dyno session booked for Thursday morning, so with any luck, we'll be on full power for that evening's session. In the meantime though, we decided to try the race ignition system. In theory that will give another 4 bhp, but the problem with it is that it's unreliable and has given us so much grief over the year. But you never know, it may work out ok!
It didn't. It wouldn't charge the battery when the bike was running so Matt put the original system back on. Hi hum.
There are two practice sessions scheduled for tomorrow, giving us the potential for another 4 laps. Fingers crossed the weather gods look favourably upon us.
Qualifying 2 Results
| LAP | SPEED | DISTANCE | TIME |
| --- | --- | --- | --- |
| 1 | 35.51 mph | 37.73 miles | 03:44.841 |
| L1 | 35.51 mph | 03:44.841 |
| --- | --- | --- |
| | Sector 1 | 05:24.995 |
| | Sector 2 | 42:29.091 |
| | Sector 3 | 05:24.650 |
| | Sector 4 | 05:17.128 |
| | Sector 5 | 03:23.647 |
| | Sector 6 | 01:45.327 |