Last weekend Nathan-Ellis finally got to take his new bike for 2023 out on track for a test.
It was a cold start at Mallory Park in Leicestershire as the Cigma Racing pits were being set up. Nathan-Ellis was feeling excited, confident, and a little nervous too about getting out on the track and up to speed.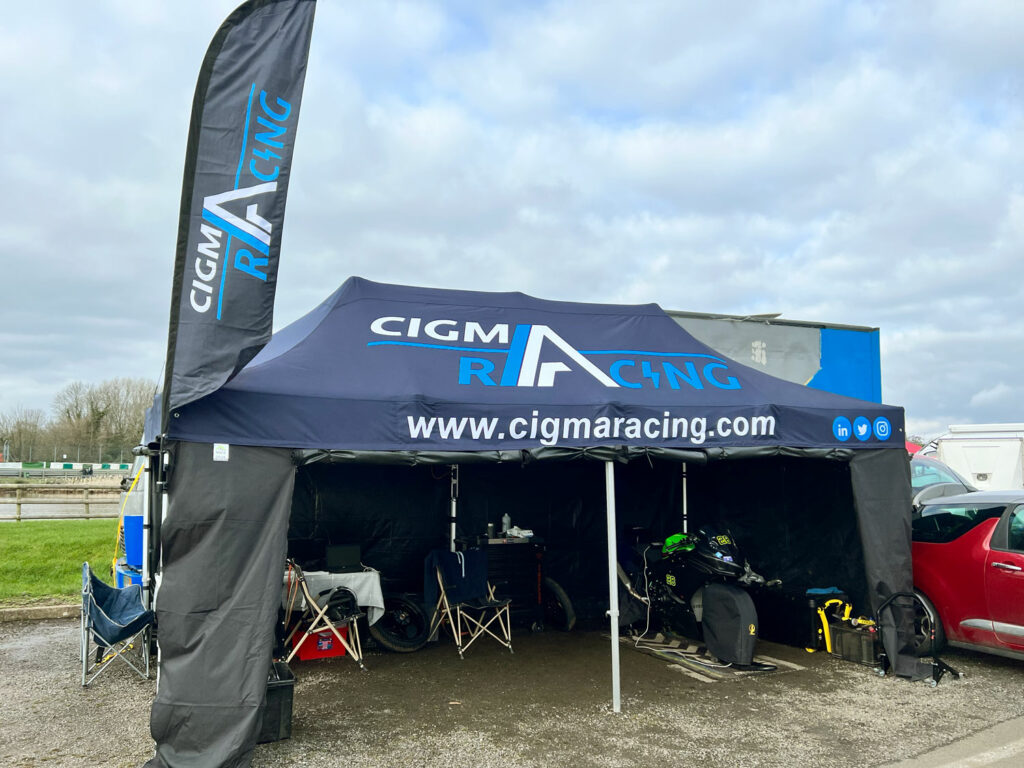 There were three sessions before lunch and the first was spent getting used to the new machinery. He got comfy on the bike quite quickly despite getting the rear to step out in the first session. That was neatly saved and the rest of the morning was spent building up speed as the early nerves went away.
The third and final session before lunch lead to more improvements in lap time, and an even bigger moment. Again it was saved, so no harm done, but the limits were obviously getting closer!
Two sessions after lunch allowed Nathan to reduce his lap times even further. By the end of the final session, the tyres began to run out of grip, calling an end to the day's running. It was definitely a successful day though, with Nathan-Ellis getting the lap time down to 01:02.22. Good enough to claim the second-fastest time of the day.
Nathan-Ellis said:
"Overall an amazing day. I feel like I've learned so much and I also feel comfortable on the bike. I would just like to say a massive thank you to Cigma Racing for this amazing opportunity."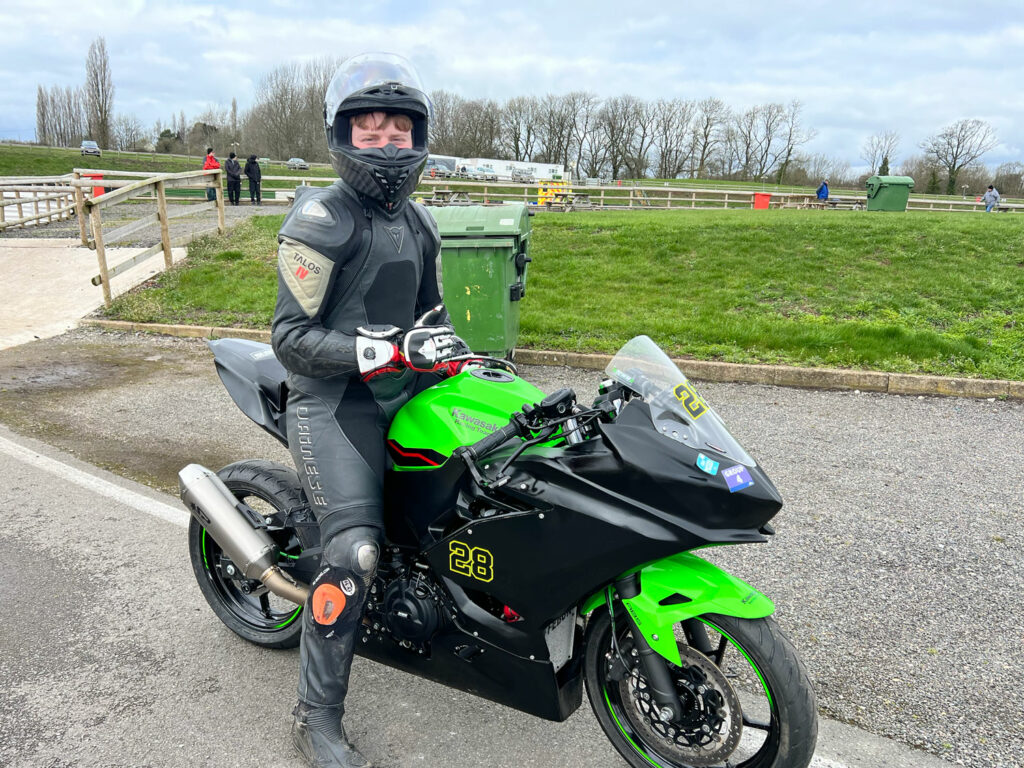 For our part, we can't wait to see what he can do in the first race of the season at Silverstone. Look out for our race report shortly after the race, or check on upcoming meetings on our events schedule.