Team Member Profile
Rikki McGovern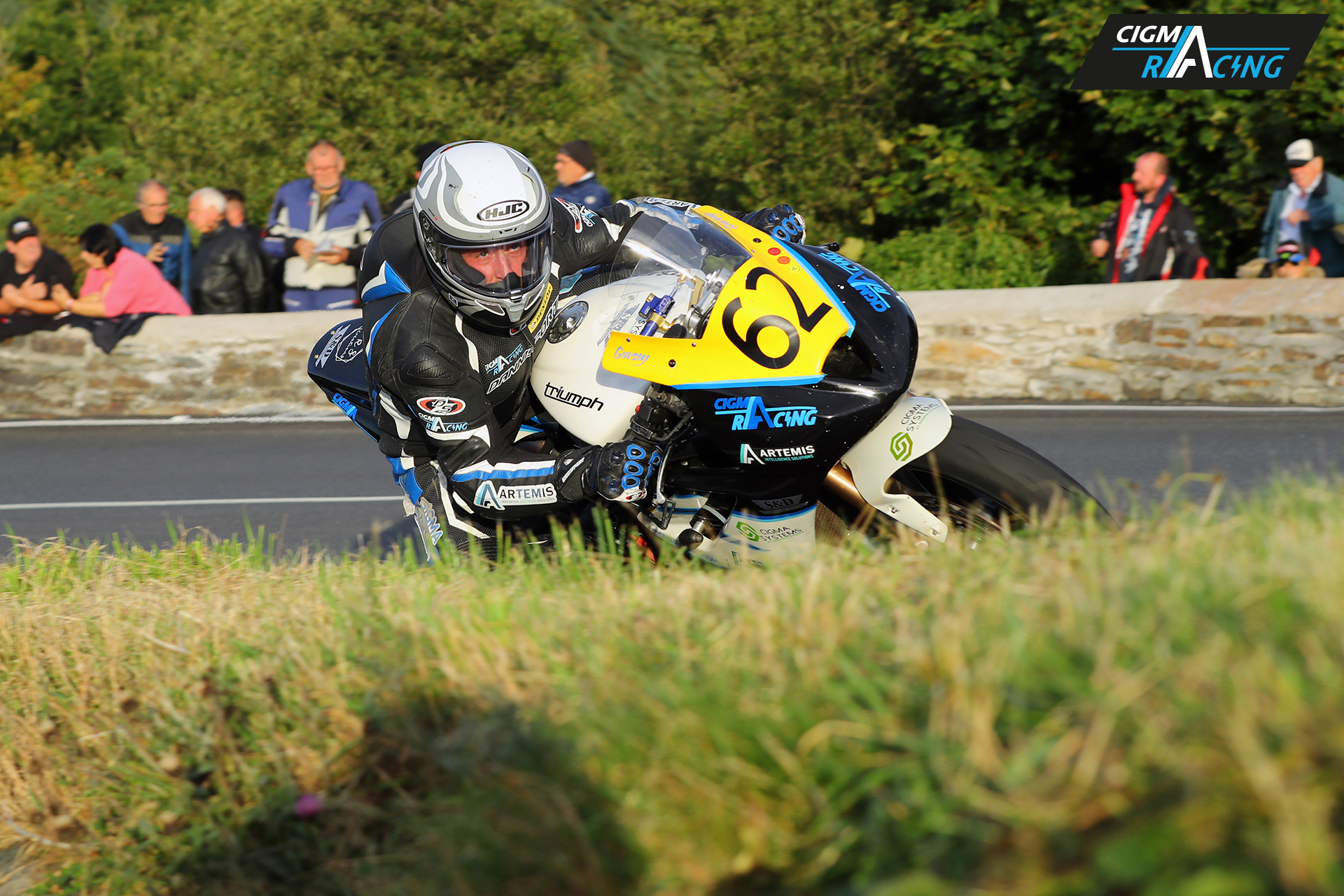 About
Rikki has moved on and is no longer a part of the Cigma Racing Team. We wish him and his family all the best for the future.
Rikki had a few years of experience on the Isle of Man Mountain Course under his belt.
He competed in the Manx GP in 2012, 2013, 2014, 2016 and at the Classic TT 250cc class in 2017 achieving a final position of 8th.
Most Recently Rikki competed in the 2022 senior race, bringing the bike home safely in 36th place. You can read our reports about the meeting here – Manx GP 2022
Rikki's dad, Chris, is an experienced Isle of Man racer himself. He is the team management/mastermind/mechanic behind Rikki's success, and our chief reporter as well.
News
Follow the latest news about Rikki here
The Cigma Racing team arrived in Scotland on Thursday, ready for the next round of the HEL British Junior Supersport at Knockhill. Free practice started well on Saturday morning with Nathan-Ellis getting his lap time down to 59.110 over the course of the session. With some adjustments made to the bike, he was hoping to…

Nathan-Ellis and the rest of the team arrived on Thursday to start getting prepared for Round 2 of the HEL British Junior Supersport at Donington Park. The races this weekend are taking place on the full track layout set in Leicestershire. Some of the other competitors in the Supersport are busy with GCSE Exams which…

The team turned up early to Silverstone for Round 1 of the British Junior Supersport on the National Circuit. Thursday was a test day and as Nathan-Ellis has had limited time on the bike, it seemed like a good idea to make the most of it. The weather, unfortunately, did not agree. Lots of rain…
Results
Manx GP 2022 Senior Race – 36th
WERC 600 Cup – 11th overall
6th in CT2018 DUNLOP Lightweight Classic TT
2nd in MGP16 MGP Supporters Club Lightweight MGP
CT2018 DUNLOP LIGHTWEIGHT CLASSIC TT
TT2018 BENNETTS LIGHTWEIGHT TT
CT2017 DUNLOP LIGHTWEIGHT CLASSIC TT
TT2017 BENNETTS LIGHTWEIGHT TT
MGP16 MGP SUPPORTERS CLUB LIGHTWEIGHT MGP
MGP14 LIGHTWEIGHT
MGP13 LIGHTWEIGHT
MGP12 NEWCOMERS C
MGP12 LIGHTWEIGHT MGP
Gallery