Manx GP Preparation – 19 August – 19:00
As luck would have it, Matt secured the last available 4-berth cabin on the ferry across and we all took full advantage of this unplanned luxury. We slept soundly the whole crossing, only being reluctantly pulled out of our magnificent slumber by the announcement we were soon to dock in Douglas.
There was barely enough time for a morning cuppa before we were invited to the car deck and 'start your engines.'
The 2-mile drive to the paddock just about got the truck warmed up and upon arrival, we were quickly shown to our pitch, which we all agreed 'is a good spot to set up camp.'
This took a little longer than usual, as we're here for two weeks. We need to secure the awning against the expected usual inclement weather, which is common on the Island, and at some point during our stay would dump on one and all. But not today!
It's been reasonably warm and sunny so we've been able to enjoy setting up wearing shorts and t-shirts, very pleasing I must say.
We have spent the afternoon catching up with some old friends, and showing Matt around the place so he can get his bearings. Rik did the same with Sarah then we all went shopping for supplies.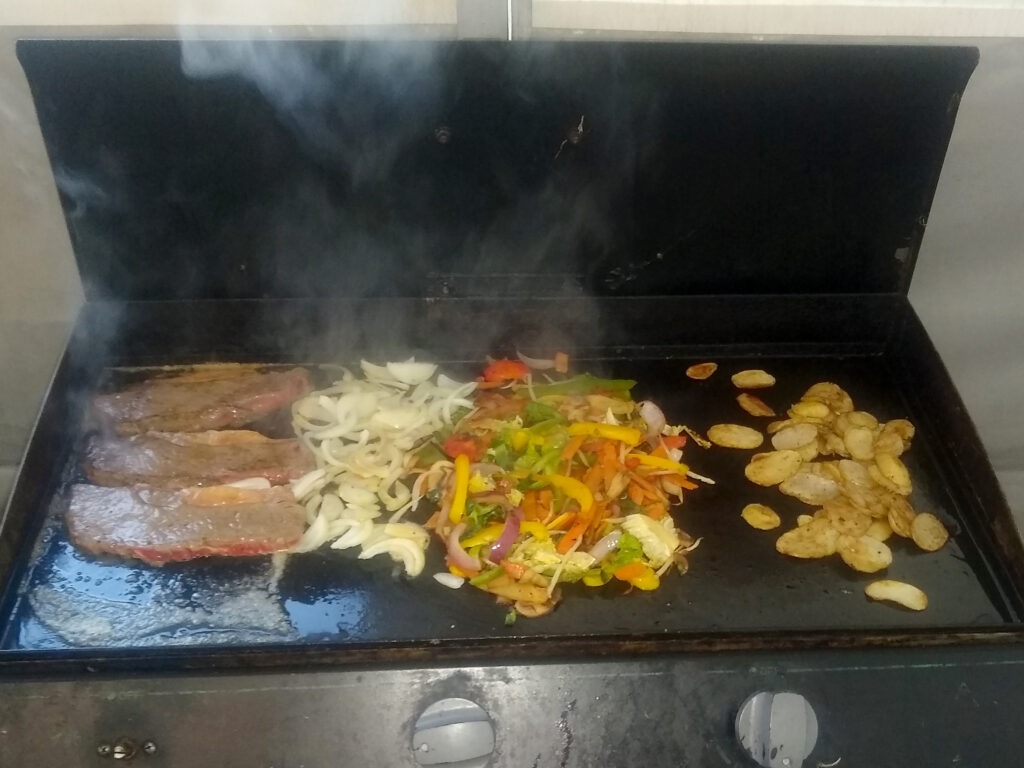 I did manage to grab an hour's grandad nap as well and I can report that despite the tiringly long journey we're all in fine fettle with high spirits.
Rik and I love this place. Sarah and Matt are realising why.