Update 16th March 2022
These last three months have flown by, leaving us within a blink of an eye before pre-season testing. Six days to be precise and, true to form, the prep is going down to the wire.
I took delivery, at Cigma Racing HQ, of the new fairing set and refreshed tuned engine only late last week. So there's some work to do, not helped by the fairing being in need of painting. My fault really, as I assumed that it would already be finished with a nice glossy white gel coat and ready for the graphics. Sadly this is not the case.
he graphics though are a different story, as Sarah has been busy with her new 'graphic making toy' and produced some great stuff. She's also set up a little sideline, with Rik, called RS Graphics. Feel free to check them out on their Facebook page. A bit of shameless advertising there and while I'm at it, I'll say a huge thank you to Dave Wood Racing for the engine refresh.
The new fairing paint job will be put on ice until I can find some decent paint, so I'll do a quick repair and paint job on last year's battered fibreglass. I've some gloss black on the shelf, so black it is then, but at least we'll have a decent spare set of fairings. I did get the petrol tank professionally painted by a guy who lives locally, thank-you Dave Berry, it's come out very nicely indeed.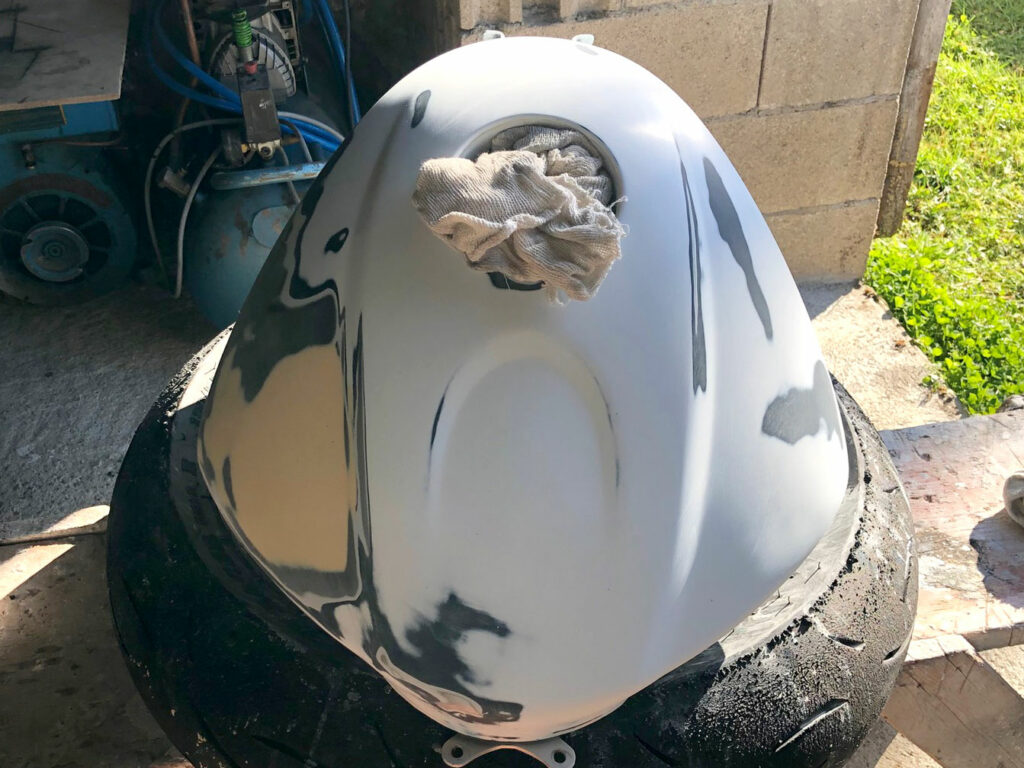 Matt and I fitted the engine on Sunday, leaving me to finish off the rest. We just need to sort the final part of the electrical work, then cross our fingers that we haven't overlooked something. 😊
I could do without any snags as I'd like to spend the weekend on the truck. She needs a little TLC after the long winter and -10º temperatures on occasion.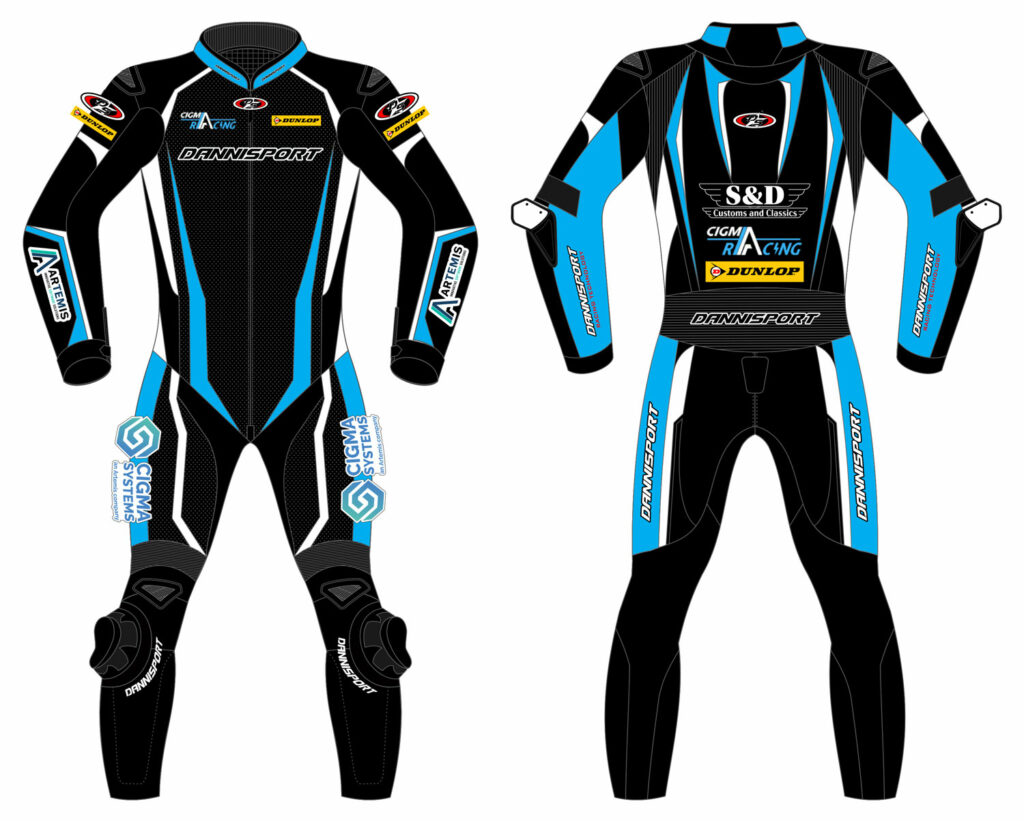 We also have measured up Rik for some new racing leathers from Dannisport up in Chesterfield, they'll be ready by May if not a little earlier.
That's where we're at right now and I'll report back in a few days on progress. How exciting!