It was the 9th round of the Bennets British Superbikes championship this weekend at Oulton Park. Storm Stacey was there, doing his best to bring home a result.
Qualifying and race 1, the sprint, didn't go quite as planned though. Storm managed to qualify in 22nd place for the sprint race and then quickly developed a problem forcing an early retirement to the pits.
Storm is not one to give up easily though, and despite starting in 26th place for race 2, he gave it a huge effort. By the end of lap 1, Storm had moved up to 8th place before a red flag forced a restart.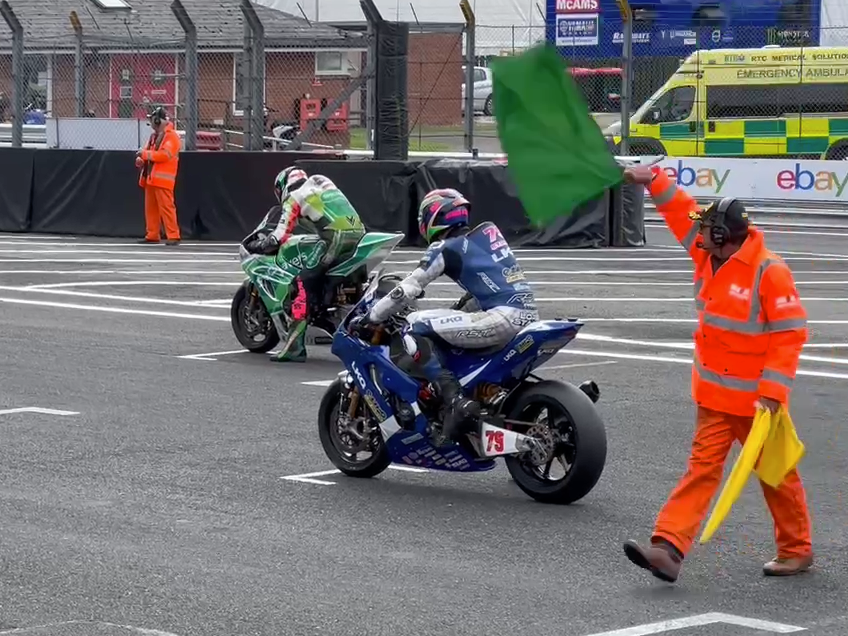 The second part of the race was also red-flagged forcing a second restart. During the interrupted racing, Storm had climbed as high as 5th place. Unfortunately, the rear tyre couldn't keep up the blistering pace and Storm was forced to drop back to 11th by the finish line.
In the third and final race of the weekend, Storm started in 11th. The race was closely fought the whole way through. Despite climbing as high as 9th, Storm had to settle for finishing in 11th position once again.
Storm is currently holding 18th place in the championship with 2 rounds left to race.
Donington Park is up next, from September 30th to October 2nd. Cigma Racing will of course be supporting him there. Good luck!